Native American tribes of the Plains and elsewhere had long created garments with fringe, which served as a type of repellent for rainwater. Fringe was a border or edge of hanging threads, cords, or strips, and was often found on garments made from suede, leather, and buckskin.
Also made popular in the 20's with flapper style dresses, fringe went of like gangbusters.
Being from Texas, fringe has always been a staple of country wear and that has never gone out of style. The big hit of fringe in modern clothing began in the 60's with the Hippie movement. As a child of the 70's I grew up loving the long fringe suede jackets and vests that today are worth a pretty penny.
Well, fringe is back! Yes, fashion trends come around every few decades sometimes, and this is definitely one of those trends that is back with gusto.
Styles Today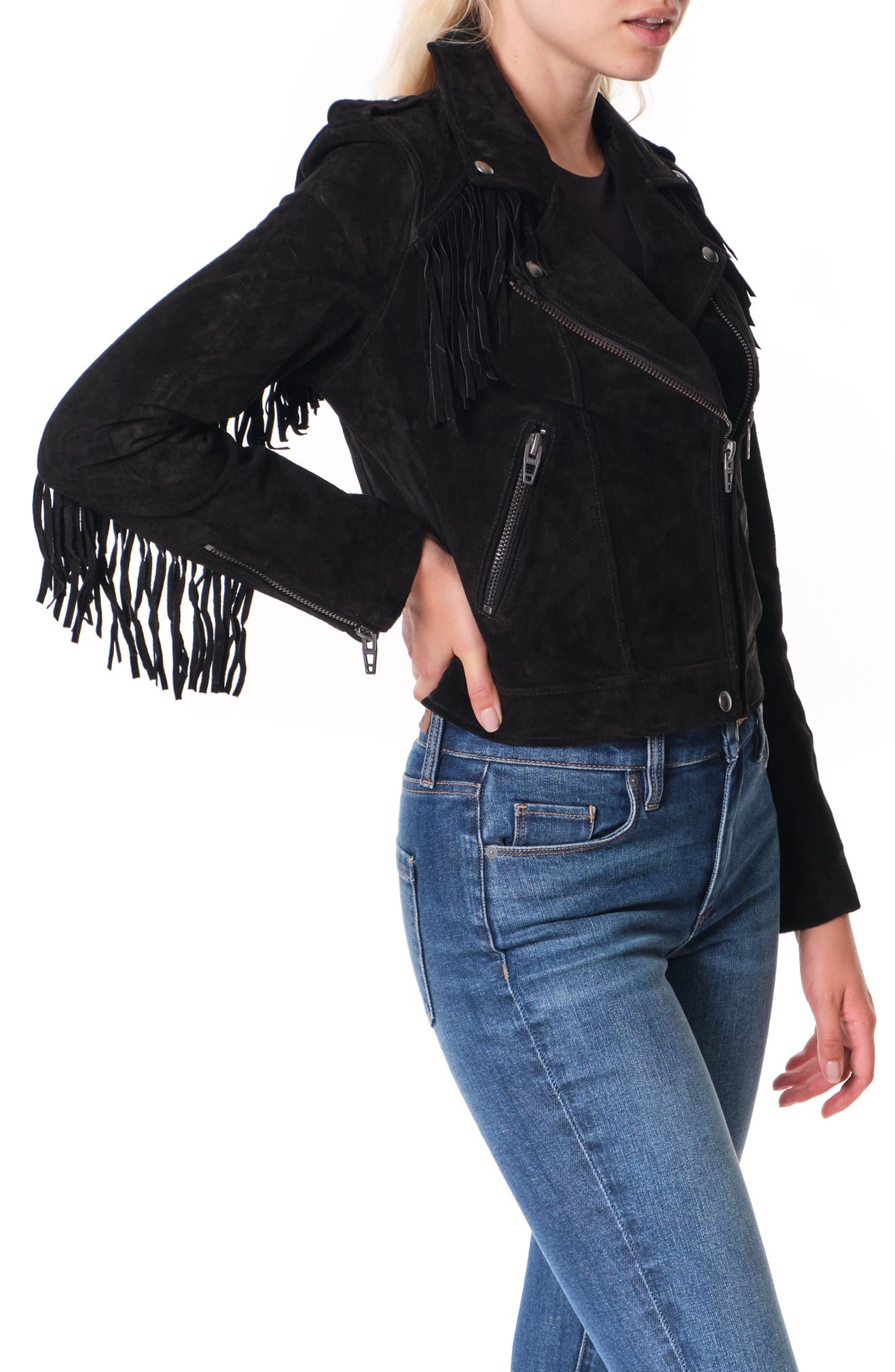 This beautiful suede leather jacket is fringed with trim just like the days of old. A new take on an old favorite is sold at BlankNYC. Fluttery fringe trails along the chest and sleeves of this fitted moto jacket fashioned from soft, velvety suede.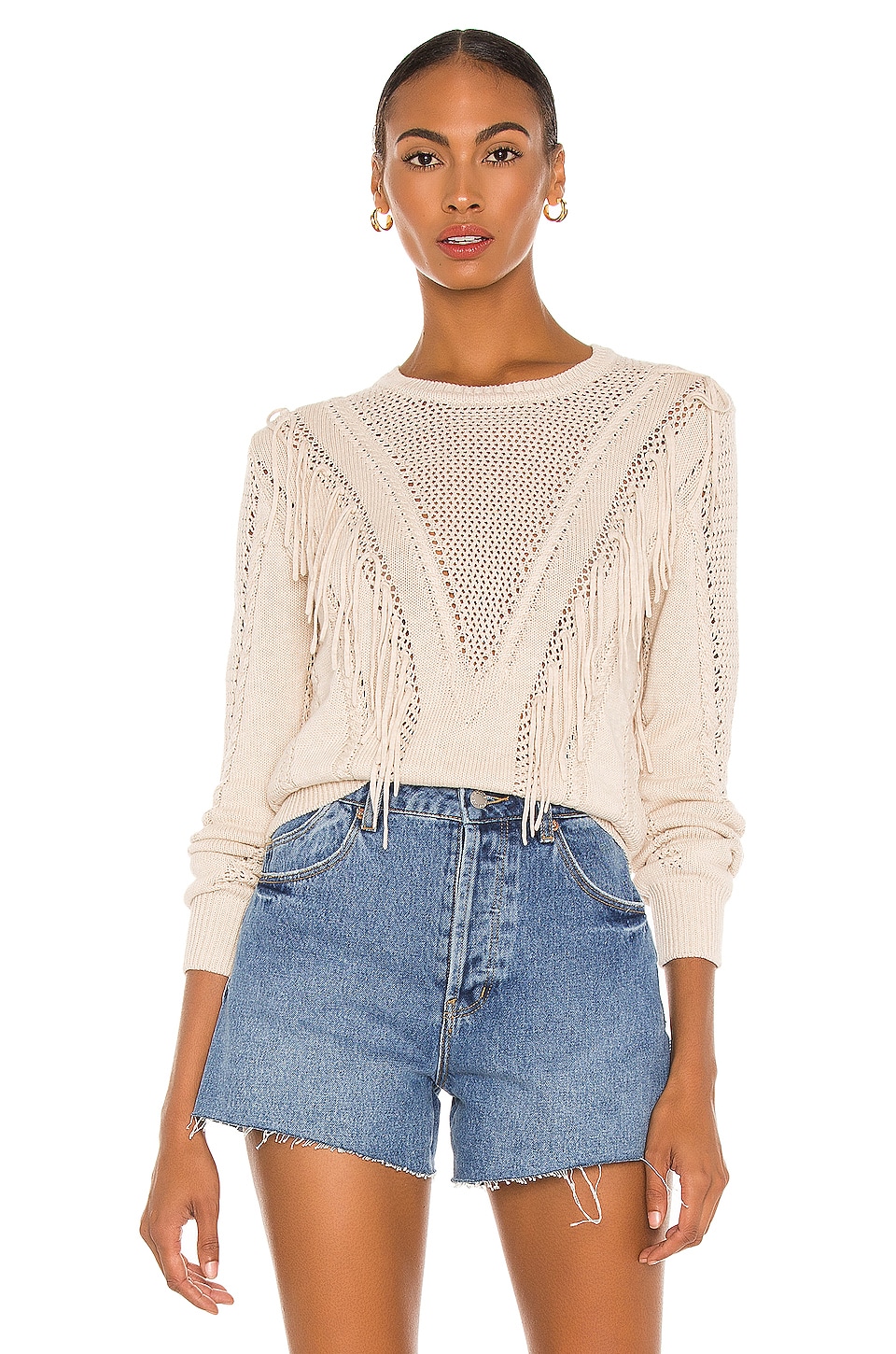 This imported sweater dons beautiful trim along the top portion. Made of 100% cotton, loose knit fabric with rib knit trim and fringe trim. It makes a beautiful and timeless statement. Autumn Cashmere is a fresh, contemporary and innovative knitwear company, creating cashmere, cashmere blend and cotton sweaters and accessories that excite the senses and inspire fun living.
Oversized wool blend sweater adorned with western-style diamanté fringing that transitions across the chest and sleeves. This beautiful sweater can make a statement for everyday wear, or stylish engagements. Sold at & Other Stories.
These are just a few examples of how fringe is back in 2020. Find your favorite and enjoy this timeless fashion trend.